Professional Office skills E learning courses designed to improve your career prospects & prepare you for the 21st century, these course will help prepare you for the skills needed for entry level and advanced positions in many careers.
Whether your looking to improve your current skills, refresh old ones or looking to advance these E Learning course are ideal. Course start at just £24.95. 3-year nationally recognised certificates (unless detailed differently) –  engaging video training – Video access even after completion – Printable wall certificates – CPD time credit conformation – Includes manual & other downloads – Free weekly video refreshers – Evidence Based Training certificate – Videos include subtitles (where indicated)
Please click on the course icon to enrol or for further details: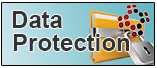 GDPR- Data Protection: Data Protection training gives learners an insight into the regulations that cover the storage and security of data in the workplace. Keeping data safe is a legal requirement and the course covers these requirements to ensure that staff understand why and how we comply with the rules.The course covers the eight data protection principles as well as other relevant data protection subjects allowing compliance for companies and employees. Included in this course are the latest GDPR regulations which came in to effect in May 2018. it covers the roles within GDPR and responsibilities under GDPR. GDPR is an ongoing process and gives data subjects rights that have to be understood and respected by all businesses. The course covers data principles, legal basis and what to do when a potential data breach occurs.

Customer Service Level 2: Good customer service is vital and it applies to most businesses in one form or another. Where staff adopt good customer service skills, it makes the workplace not only more productive but also a much better environment. Customer service training is also ideal to increase working relationships between employees.

Appraisal Skills: Job appraisal can be a daunting process and this course aims to simplify the process and give an example of a typical job appraisal to show you how they can be conducted. Appraisals are used in many different work sectors and they only work if completed and monitored correctly. This course covers why we have appraisals and how to carry them out effectively in any workplace. By the end of the session, you will have an understanding of how to make the appraisal process a positive one.

DSE/VDU Operator Safety: DSE or Display Screen Equipment safety training highlights the correct posture and working position for people working at desks and with any type of display. Many medical conditions arise from incorrect posture and equipment positioning like neck/back problems, headaches, stiffness, sight problems as well as arm wrist and hand conditions.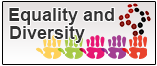 Equality & Diversity: Equality and diversity is a term used in the United Kingdom to define and champion equality, diversity and human rights as defining values of society. It promotes equality of opportunity for all, giving every individual the chance to achieve their potential, free from prejudice and discrimination. On this course, we also include Inclusion, which means to include everyone, no matter what their background or beliefs.

Presentation skills are important in most business sectors and in all forms of training. Whether you are presenting a business case, sales, presenting to other colleagues or delivering a training course if you have the key skills and plan your presentation you will get results. This presentation skills course covers the key aspects of giving an effective and memorable presentation giving you confidence skills. If you do not plan a presentation correctly, you will not give an effective presentation. However, if you plan ahead, you will increase the impact and get better feedback.